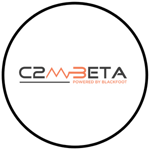 A journey of a thousand miles begins with one step
Lao Tzu
Stay in touch- Subscribe Here!
C2M Beta is a 12-week program delivering the foundational and modern skills required to transform influential ideas into thriving businesses. With access to more professional expertise, more state-of-the-art technology and more community resources, C2M Beta was founded with the mission to connect local entrepreneurs to more. Learn more at C2MBeta.com.
What kind of resources does C2M Beta provide?
Access to a network of mentors
Peer-to-peer coaching
Weekly working sessions
Assets to help with each stage of your business
Who are your program affiliates?
We are proud to have the following people be core members of our program:


Jeremy Brown of Tarkio Fund
Stephanie Sample of Fundid
Joe Fanguy of Blackfoot
Andrew Schulz of The Insight Studio
Past cohort participants
Community members
And so many more!
Blackfoot Communications founded C2M Beta in 2018 to offer entrepreneurs a unique opportunity to turn innovative ideas into thriving businesses. C2M Beta accelerates the time to market between idea generation and community impact by providing access to a deep network of resources. Together, Blackfoot and C2M Beta offer the tools, people and support that help our communities prosper. Learn more at GoBlackfoot.com/C2MBeta.
What is the time commitment?
Typically teams spend 2-4 hours per week focused on C2M Beta deliverables.
This includes a weekly call that is 1-1.5 hours long.
The commitment time is low, but expectations to spend more time is typical.
What are expected outcomes?
Develop the foundation of your business-plan.
Create robust Go To Market strategies
Connect to More- potential partners, collaborators and more!